Cloud Services Performance Monitoring
Real-Time Tracking for Microsoft 365 Cloud Services Performance
Full visibility into Microsoft 365 availability and performance health. Organizations can immediately take action for service interruptions that impact employee productivity.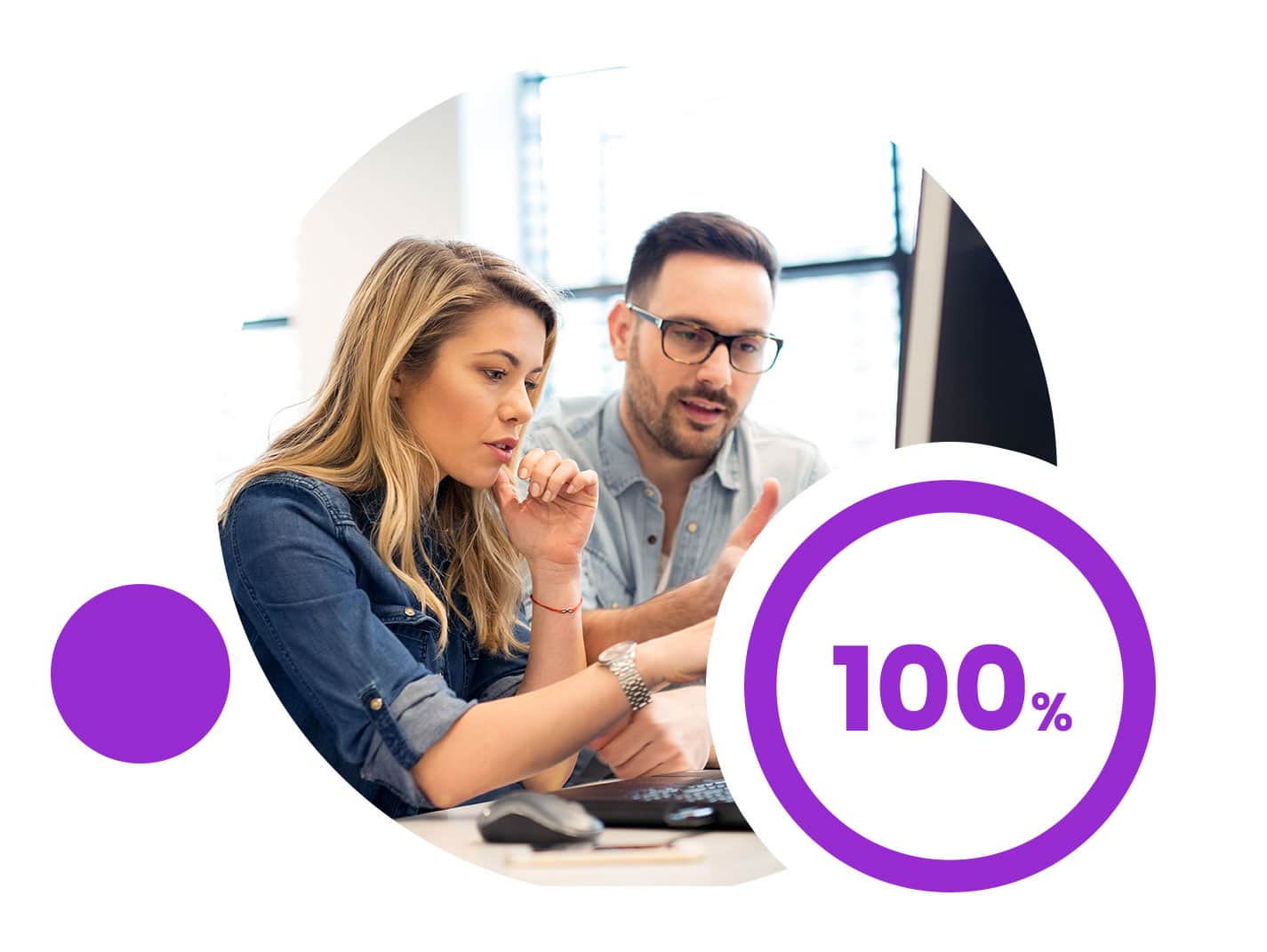 Availability and Performance Monitoring for All Microsoft 365 Workloads
Optimize performance, ensure availability, and reduce remediation time across multi-cloud environments by increasing visibility, intelligence, and productivity with OfficeExpert TrueDEM.
By leveraging real-time and historical Microsoft 365 workload performance data at the global, local, and individual levels, organizations can immediately identify and take action on service interruptions that impact digital experience and employee productivity.
Improved response time for service outages
Redirect users to available data centers
Proactive user notifications will reduce helpdesk calls
Improve Productivity of Your Microsoft 365 Applications
Service Availability in Real Time
Alert Users Proactively
Track Service Performance History
Improved Uptime
Make the transition from reactive to proactive monitoring by tracking uptime and availability for all Microsoft 365 workloads across different geographies.
With OfficeExpert TrueDEM's Cloud Services Performance Monitoring, admins can quickly identify specific issues and regional outages to redirect access for users before they are affected.
Microsoft 365 Environment Dashboard
Exchange Services Dashboard
Teams Services Dashboard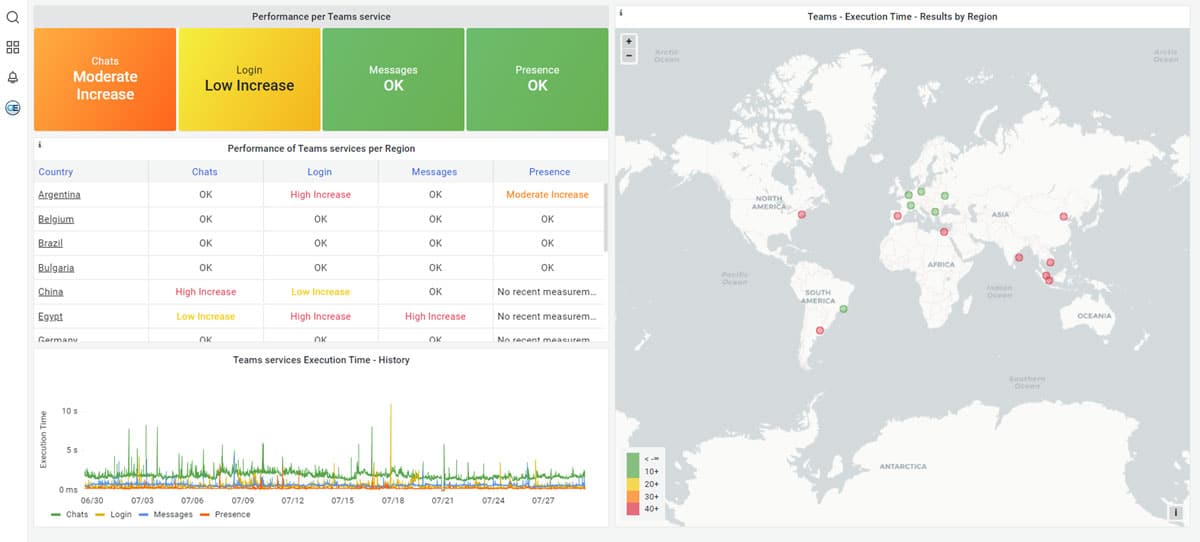 Fewer Helpdesk Tickets
Notify employees about pending service outages affecting cloud services performance. Utilizing telemetry data from different regions the IT operations group can predict service problems and alert users accordingly.
Service Status by Country
Exchange Services History
Teams Services History
USE CASE
Proactive Remediation for Microsoft Teams Call Quality Issues
The lack of visibility into endpoint performance and remote network speeds for home office users is one of the biggest challenges IT support groups face in ensuring best experiences for the users. A new approach toward identifying call quality issues helps IT teams address these challenges affecting cloud services performance.
Customer Stories
Case Study
FINANCIAL SERVICES​
See how this U.S. Fortune 100 company transformed Microsoft Teams call quality troubleshooting and reduced their analysis time from 12-hours to just 15-minutes per issue.