The annual Engage Benelux Usergroup took place in Burgers' Zoo in Arnhem last week.
A zoo? Yes, a zoo. As usual the organizer, Theo Heselmans, outdid himself in finding yet another extraordinary location. The Safari Meeting center is located right inside Burgers' zoo, entering on one side through an indoor Amazonian rainforest exhibit with exotic birds and otters while overlooking the African savannah with giraffes and rhinoceros on the other side. Participants therefore not only enjoyed the excellent program but also had the opportunity to steal away from sessions now and then to explore the zoo.
ou would expect that with so many opportunities of exploring outside, the 420+ participants would be tempted away from the main attraction, the conference itself. But this was certainly not the case. Sessions were well attended and the sponsor area, located in the restaurant, saw a steady stream of participants eager to learn from everything the various sponsors had to show and offer all day.
It is great to see that over the years this event continues to grow and also keeps on diversifying. Participants and sponsor came from all over the world (34 nationalities!), bringing together the best this community has to offer. After a few tumultuous years with the sale of the collaboration suite to HCL, the transfer of intellectual property and personnel as well as the refocusing of the products, it seems that things are heading the right way. And this was noticeable in the overall vibe.
HCL put forward a theme during their announcements, sessions and at their booth: 'Evolve'. Highlighting that they are not just investing in improving the products but more importantly, improving the processes that make those improvements possible. Building not just short-term effects but aiming for long-term and sustained growth end evolution.
To do so, design teams are tackling the challenges of developing not just from a feature point of view but from a use case focus. Sales teams and development teams are being extended to allow for more rapid development and market growth and containerization and technical innovations will allow for a faster turnaround on release schedules and updates.
While the event itself was on Tuesday & Wednesday, the preceeding Monday afternoon saw a separate program with workshops being held in the Best Western hotel. All workshops were well attended including panagenda's hosted by Florian Vogler and Christoph Adler about all things Notes 11, which saw a full room of people eager to know all there is to know about the new Notes 11 client, Nomad and Notes applications.
The Tuesday then saw the start of the event with an Opening General Session in which Theo welcomed all and HCL put forward their initiatives and releases followed by a full program of two days of sessions in 5 consecutive tracks around Admin & deployment, Development, Emerging Technologies, Business and Strategy. Adjacent to round tables and commercial sessions by the sponsors.
Some highlights of the announcements from the event
SoFy (Solution Factory) was introduced during the opening general session and is a new way to streamline and accelerate the rollout and deployment process of software. By using containerization and the selective update processes, software updates and installations can be brought back from weeks to hours or even minutes. As was shown with a demo installation of Digital Experience, something that would normally cost weeks, done through SoFy in 13 minutes! SoFy will be available around summer.
Containerization and the implementation of Kubernetes, as is already being done in for instance HCL Connections, is clearly in line with this development.
Nomad, which allows you to run your notes applications on mobile devices without having to webify them, was released for Android during the event and is available effective immediately. In case you didn't know already, MarvelClient is also available and already included in Nomad for your convenience.
HCL Notes & Sametime client redesigns based on Progressive Web Apps technology
Demoes during the OGS showed a first iteration of the new Web Assembly/Electron clients for Sametime, Verse and the Notes Client that will allow these products to work seamlessly on multiple platforms and operating systems, acting like local applications without having to have the same impact or footprint as a local application.
Volt isn't new of course, but the demo during the OGS showed how far the product development has come in the last few months. VOLT is part of HCL's program around low code application building and based on Domino. Allowing users to quickly create interactive applications without requiring them to know about coding itself. Release of Volt should hopefully be soon!
HCL Connections revamp and prioritized O365 integration
On the Connections front, the main announcements were around the new focus on integration into other platforms. I guess the message from customers and partners after previous events was loud and clear: That integration is key! And that is exactly what was announced. Community integration with O365 Teams will be pulled forward in relation to earlier roadmap announcements and is scheduled to be available as of CR2 (ETA June 2020) and SharePoint community integration as of CR3.
It also means that all current integrations are being re-evaluated or re-designed. HCL is actively engaging customers in this process, opening up the floor in one of the sessions for frank discussions about where the focus will be.
A long expected but until now unspecified evolution of this was the announcement that CCM (Filenet integration) has been discontinued and will become unsupported around the end of this year. HCL has indicated that they are working on a migration path.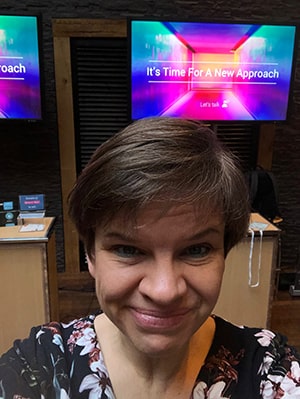 Many more announcements and interesting tidbits were shared during the many sessions or at the various booths during the two-day event. As usual presentation slides will be posted to the http://Engage.ug site soon.
Overall the atmosphere and vibe of the conference was really good. It was great to see many new (first time) faces appearing among the participants. And even though the big elephant in the room was obviously the threat of the corona virus (COVID-19), it did not diminish or dampen the great atmosphere all around.
panagenda congratulates Theo and his wife Hilde on organizing a fantastic event yet again. We can't wait to see what next year's event will bring!
Slides to panagenda's sessions
Wo2. panagenda: All things Notes 11!
Come join this jam packed workshop covering everything you may want to know about Notes 11!
From administration, upgrade best practices, through the various flavours of HCL Notes and Nomad, to development, we will look at plenty of tips and tricks for both clients and applications.
Your hosts will be Christoph Adler and Florian Vogler, who will make sure that you will have lots of fun and take a ton of knowledge and value along with you!
Co04. Domino Application Strategy: Key insights for successful modernization and migration projects
panagenda reached out to 750+ professionals to share their company's Domino application strategy. Join this session to find out what was most important to your peers and what challenges they had to overcome to make their project a success.
Franz Walder presents the exciting results of the survey and explains what role analytics can play when tackling these challenges.
Ad01. HCL Notes V11 Performance Boost
In this session (reloaded and remastered for HCL Notes V11), you will learn how easy it can be to maximize Notes client performance. Let Christoph show you, what can be tuned and how to resolve the best possible performance for your HCL Notes client infrastructure.
Discover tips and tweaks – how to debug your Notes client, deal with outdated ODS, network latency and application performance issues and the measurable benefit that provides to your users. You'll discover the current  best practices for streamlining location and connection documents and why the catalog.nsf is still so important.
You will leave the session with the knowledge you need to improve your HCL Notes V11 client installations and to provide a better experience for happier administration and happier end-users!
Ad06. Best Practices for analyzing Domino Applications
Let's take an in-depth look at why and how to best analyze your Domino applications from a design and code perspective.
We will cover modernization, migration and optimization topics, look at Lotusscript, @Formulas and Java examples, and get a good understanding of the many design elements that make up your applications and how they make a difference. If you're an admin, bring some (Notes) development knowledge along, please.
This session is vendor and solution independent and will help you better understand why you should analyze your Domino applications and what to watch out for.
Ad02. Kubernetes for HCL Connections Component Pack – Build or Buy?
HCL Connections V7 will be based on Kubernetes only! A parallel WebSphere environment won't be necessary any longer. Martin and Christoph collected the basics and differences in building a Kubernetes environment of your choice. They show you a comparison of an on-premises deployment versus a hosted cloud environment (Amazon EKS).
After this session you have the basics to size and build a Kubernetes cluster for Component Pack, so you can start learning the new technology to take off with Connections V7 and become a Kubernaut.
Finally, a big thank you to everyone who contributed to our chosen non-profit Girl in Tech as announced in our pre-event blog. We will continue trying to raise funds at conferences in future and would appreciate your feedback to ways to encourage this even more.