Revamp Your Complicated PSTN Routing for Microsoft Teams Enterprise Voice
The pricing advantages for Microsoft Teams Enterprise Voice over legacy, on-premises PBX solutions are obvious. It's no surprise that many organizations are transitioning to Microsoft Teams as their everyday telephony system.
But integration with the PSTN network is tricky…
Using direct routing between Teams and multiple SBCs can be complex to load balance for enterprise organizations which makes troubleshooting even harder. When problems arise with your PSTN calling integration you need to spotlight the issues quickly, identify the chokepoints, and get them fixed to maintain business continuity.
Having full, end-to-end visibility with detailed telemetry data will identify overloaded PSTN gateways and trunk lines, help optimize your routing configurations, and even assist with accurate license inventory to validate those end-users who really need PSTN calling. But how can you see the big picture along with all the little details? You need a monitoring solution that provides the insights from each user endpoint.
In this webinar, you will receive an introduction to OfficeExpert Endpoint Performance Monitoring (EPM). This new module provides data analytics for Microsoft Teams call quality performance, plus accurate monitoring and metrics for PSTN integration. If you want to provide the best digital experience for your Microsoft Teams Enterprise Voice deployment, then please join us to see how actionable insights can speed troubleshooting and help remediate issues before they impact your users.
Fast troubleshooting for Microsoft Teams Direct Routing / PSTN call quality issues
Proactive monitoring for unnecessary / unused Teams Enterprise Voice licenses
Identify overloaded SBCs and trunk lines during peak business hours
Detailed analytics for optimized direct routing through multiple SBCs
Ensuring compliance with Toll Bypass regulations
And more…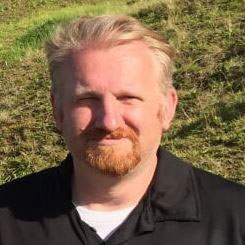 Joel Oleson
Microsoft MVP